The bedroom is a very important part of the home. It can be designed as a place to rest, as well as a place to work. It depends on the wishes and needs of each owner.
In designing your bedroom, there are many choices of design styles that can be applied. Starting from minimalist, classic, modern, contemporary, industrial, or eclectic styles which are a mixture of various design styles.
Decorating a bedroom is not too complicated, but also not easy. In other words, designing a bedroom is tricky. However, if there is an important thing in bedroom design, don't make the bedroom look ordinary. The bedroom must be designed to reflect the character and personality of the owner.
There are many ways to do this!
Here are 4 design style recommendations that can make the bedroom atmosphere more comfortable, functional, and aesthetic.
Modern Minimalist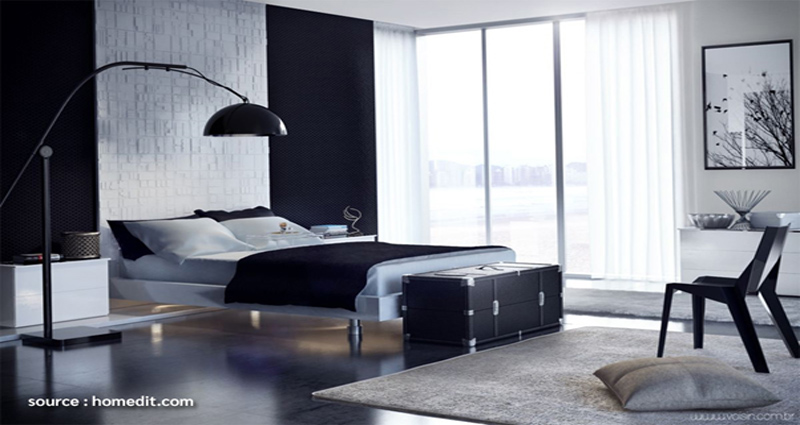 Modern minimalist style is synonymous with everything simple, functional, and neat.
Bedrooms that mostly use a modern minimalist style usually have a limited space area and are not too large, so the furniture in this room is also limited.
Generally, this design style does not feature multiple colors, using only 1 to 2 colors. Also, the accessories used are only certain accessories that are needed, such as wall clocks, small plants as accents, and also some decorative elements that don't take up too much "space."
The appearance of the room with a modern minimalist interior style is characterized by a ceiling that is left plain without a drop ceiling, no interior ornaments or any carvings, an open space, and also has almost no room divider. Modern minimalist bedrooms also usually use plain and neutral paint color choices.
Minimalist rooms also use a lot of wood motifs as accents of the room in the furniture used.
Contemporary Modern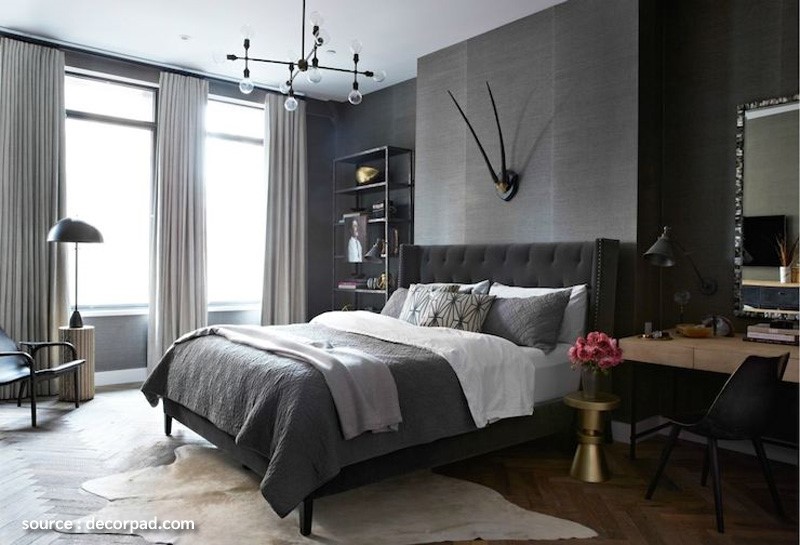 The modern contemporary design style is one of the most recommended interior styles for designers today. Usually, this interior style also has a close relationship with the modern minimalist style.
However, the characteristic of a contemporary design style lies in the furniture with clear and neat lines, and the materials used are dominated by wood with the same pattern. The color used for furniture is usually in contrast to the wall color but still has one tone, making it more comfortable to look at.
Also, contemporary modern design styles often play with the ceiling by providing a drop ceiling and also using light games such as hidden lights or hidden lights.
The material most used in contemporary design styles is usually oakwood. Oakwood is claimed to be suitable because it has a beautiful fiber texture and color.
Another peculiarity in modern contemporary interior design is the circulation patterns in the room.
Bohemian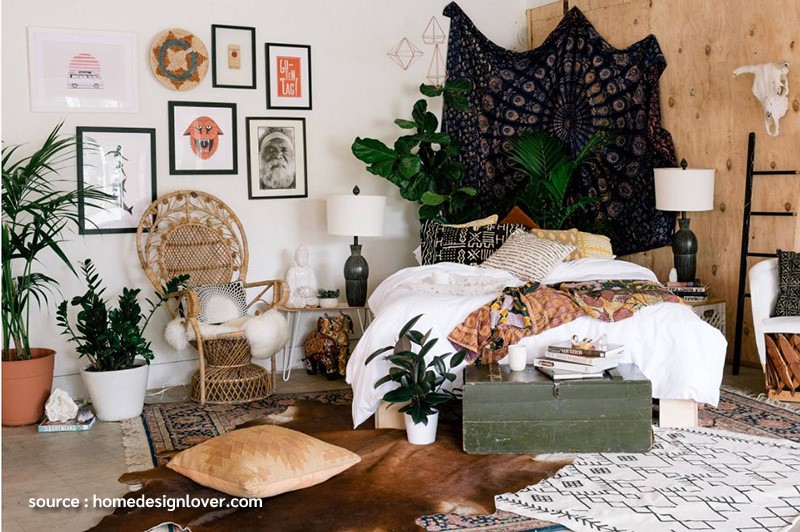 Bohemian is often described as a kind of 'lifestyle' of people who are wandering or have a 'free' personality in the mid-1800s.
In interior design itself, the characteristic of bohemian style is the selection of unique and rarely found furniture forms. Usually, this form of furniture looks "rare" and tends to have an "antique" feel.
Rooms with a bohemian concept usually have colorful ornaments. The materials used to show the interior in this design style are also quite simple, such as pallet wood, cloth, or even a Tumblr lamp.
Paintings will look great in a boho-style interior. However, it is not just a painting in a frame, users of a "free" room directly paint the walls of the room with a certain blend of colors.
In the bohemian interior concept, the role of plants is also quite important. Indoor plants that do not require complicated maintenance can create a chic and natural impression. This plant also makes a bohemian room look fresher.
Classic
The classic design style is one of the most well-known design styles. This interior concept is the most capable of presenting a luxurious and elegant impression. This is his trademark.
Various ornaments as well as carvings and sculptures, support the luxury of this interior design style.
The classic design has the advantage of creating a memorable "place" with a perfect aesthetic. The choice of colors used is usually colors that accentuate luxury and affluence, such as gold, brown, white, etc.
For furniture, not just furniture with mediocre shapes, but furniture with carvings and sculptures with a luxurious impression. This is also a focal point in classic interior design.
It takes careful planning before designing a room in a classic design style, especially for the bedroom. The classic style bedroom interior is rich in details and "little" things which, if not planned properly, can result in not achieving the desired "perfect aesthetic". So, those are 4 'contemporary' design styles that we can try to apply to the bedroom. A design style that is unique in every appearance.