Crisp, cool temperatures and colorful changing leaves mark the entrance to the fall season. Just because the weather changes doesn't mean it is time to head inside and hibernate until spring returns. Instead, get your backyard ready for festivities. Football tailgating, Halloween parties, and jovial bonfires are just a few of the many great ways to continue to use your backyard during the fall.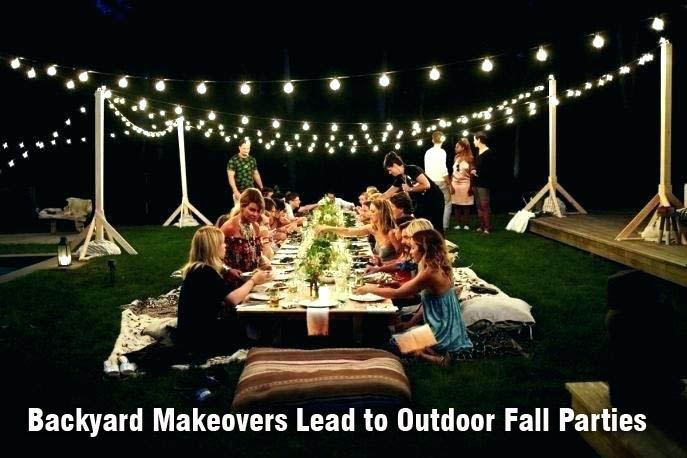 Backyard Prep
Cleanup
Honestly, most yard could do with a sprucing up after summer ends. Branches, sticks, and leaves pile up. Set aside a few hours one day to knock out a quick clean up. Begin by collecting any branches that can e stacked and used for firewood. Next, rake and bag up leaves then, once cleared, mow if needed. Another way to handle all of the dead leaves in the yard that never seems to end is to burn them in a fire pit. This is actually better for the environment since fewer garbage bags end up in landfills.
Landscaping
After the yard is cleaned it is time to make it look inviting. Consider purchasing some mulch. There is a lot that can be improved with just one purchase. Mulch around the base of trees, bushes, shrubs, walkways, or wherever looks best. More expensive options include rock chips and or rubber mulch. They both cost more but last longer than mulch. Potted plants that are hearty in cool temperatures add a decorative element. Check the local lawn and garden store for recommendations for each region.
Furniture
After all of the effort to make the yard look appealing, the last thing homeowners want is old lawn chairs to offer guests. High-quality Lavita Outdoor Furniture comes in many different style options and it made to endure the open-air environment. Durable seating and tables are an investment … READ MORE