Month:May 2018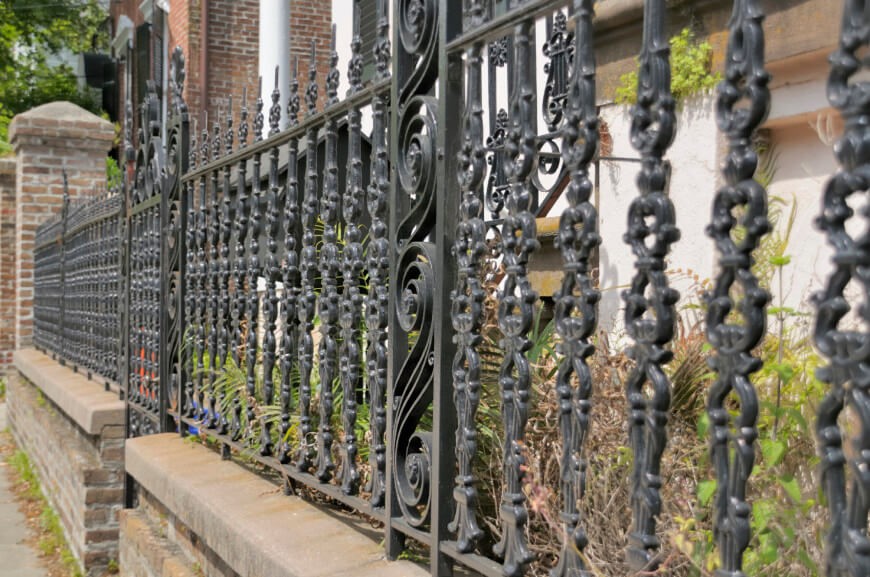 A wrought iron fence is a kind of fence that makes use of a wrought iron material, which is made from iron with a minimal amount of carbon to boost the strength as well as the durability of the iron material. So, if you are planning to construct a fence for your residential or commercial property, then wrought iron is an ideal material to use.
However, it is also important for you to a clear understanding about wrought iron fencing before finally deciding to install it on your property. You have to know the advantages and benefits of installing it as well as the disadvantages. In such a way, you can have a final decision whether to push through your plan of installing it or not.
Advantages
When it comes to durability and strength, you can rely on this type of fence and that is due to its small amount of carbon content. With this feature, it can surely last for a longer time. Therefore, you do not need to replace it often because it will take years before repairing it. What is important here is for you to learn how to maintain it properly. Through this feature, you can also save money from your maintenance cost. Aside from that, if a fence is durable, then your property is more secure because no bare hand can break it no matter how much force he exert.
You can always choose a design for your fence. If you are artistic, then you may even go for a customized design. With this material, contractors or wrought iron fence makers can design and mold shapes, figures and patterns easily. Through this, your fence would surely add an appeal to the property and increases its value.
Disadvantages
It could have been better, if wrought iron fences is not susceptible to rust damages because as time passes by, your fence may rust due to its exposure to different weather conditions. When rust develops in the wrought iron fence, then its appeal will drop down. Therefore, the value of your property will also decrease.
You should not allow this rust to ruin your fence instead, you have to do something for the rust to stop spreading and destroy the whole fence. You have to do something to diminish the rusting of your wrought iron fence. The best way to fight the rust is to paint the fence. … READ MORE
Everyone seems to be in love with the Orange County shutters that were put into my home recently. Whenever I have someone over, the first thing they tell me is that they love the shutters. It's a bit odd, because I've put some other things in my home as well, but those don't get any attention. The new rug that's right in front of the front door goes unnoticed, the new sofa is just barely seen, and the new lamp is just a background item. The shutters just captivate everyone, and it's all they can talk about when they see it.
The reason I got the shutters is because I went over to my aunt's home and I saw that she had gotten some.… READ MORE