A durable, well-built deck is a structure that can be added to any home and bring the increased enjoyment of the property. It's perfect for areas that get too wet to plan a feasible patio area. You can place outdoor entertainment furnishings where they are elevated to prevent water damage.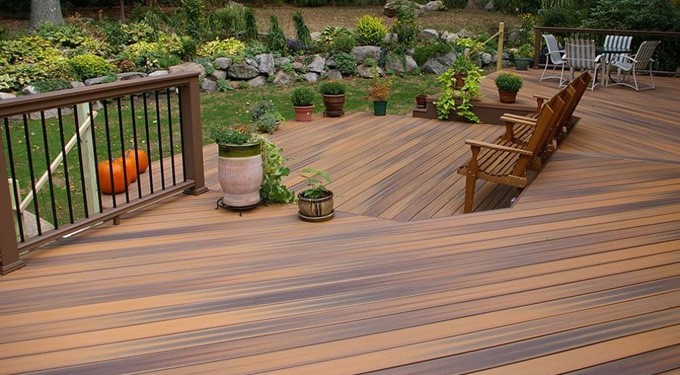 Expand Enjoyment of Your Property
A deck can be added to many areas of your property to help increase overall enjoyment for outdoor activities. You can add them near an above-ground pool, the side of the home, back of the home, or extend them from an upper level of the house. Comfortable take in fresh air and sunshine with a new deck created by expert Chicago deck builders.
Outdoor Living Space Uses
A deck is a great location to add extra table seating for large gatherings of friends and family, summer barbecues, birthday parties, or just kick back and relax in the fresh air. You can add outdoor living room furniture, patio tables, grills, or complete outdoor kitchen equipment. Make it the outdoor living space you've always wanted.
Improve the Looks and Value of Your Property
The addition of a deck will immediately improve the value of your home and make it a more inviting property if you ever need to sell. You can choose from a variety of styles and materials to match and complement the looks of your home.
Get All-Season Use Out of Your New Deck
A deck can prove useful any time of the year. It gives you an elevated surface that allows snow to melt faster and keeps you out of muddy patches in the yard. Barbecues can be enjoyed any time of the year, even in Chicago. You can have a designated area to enjoy outdoor time for you and the whole family.… READ MORE