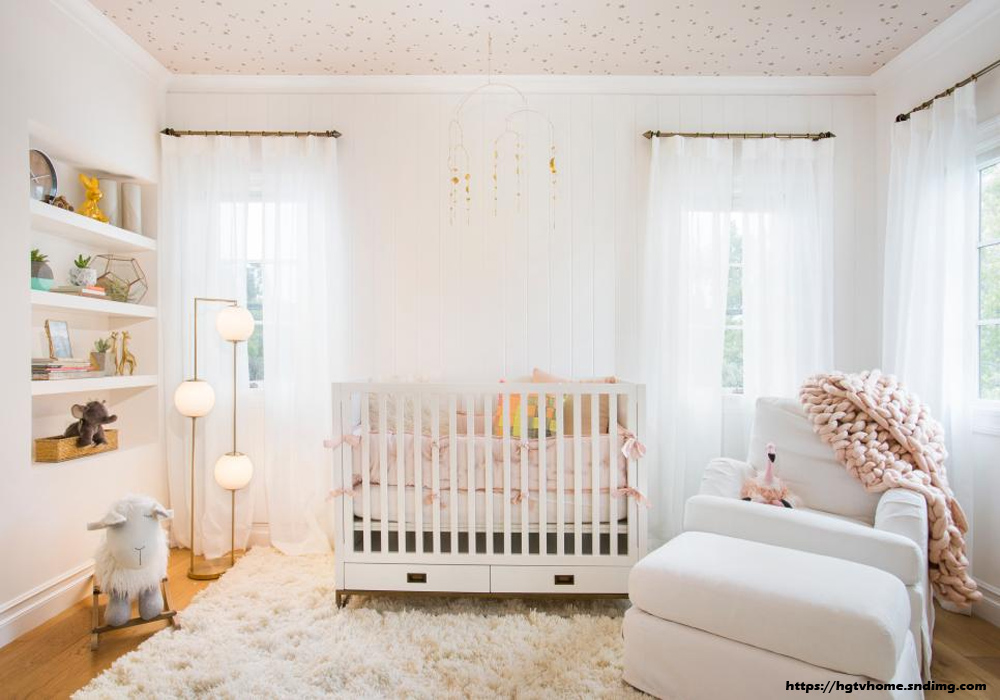 Baby nursery decorating ideas can be fun and funky. This works well if you have white walls. Even though white walls are traditional for the rest of your home you rarely see them in a nursery. You can just change this up quite drastically by changing the room you use white walls in. Skip the pastel colors and go for bolder statements that are still neutral.
You can have a ton of fun with your color palette in this type of room. For boys try a mixture of blue, orange, and green. This is something that you can find on a lot of baby bedding and fabric and it definitely really just makes your basic white furniture cooler. White furniture can at times feel feminine but it is neutral so it just depends on how you style the rest of your room.
You can still use traditional themes but really change them up. For instance, animal themes are very common in both boys and girls nurseries. You can really instead just go for a different type of animal that is a pretty retro type of animal like an owl. It brings in a lot of browns, and oranges. You can find this in a lot of wall stickers or posters. You can even go for more of a retro inspired butterfly. This is going to be a little bit more cartoonish as well as psychedelic with a lot of pinks and purples in it.
The one disadvantage to this design style is that it can be a little bit difficult to find. This may mean you have to have these pieces custom made or you can just change up where you shop. Skip traditional nursery stores. Try looking around at IKEA instead. This is going to give you more of that modern feeling on a budget.