Category:Home Design Ideas
Underfloor heating kits could be the ideal heating system for your home. But like any other heating tool, it needs maintenance and repairs too at times. Purchasing from a reputable supplier can lessen the dilemma of an underfloor heating kit damage, but in case problems occur, here are some of the most common ones and how you can fix them: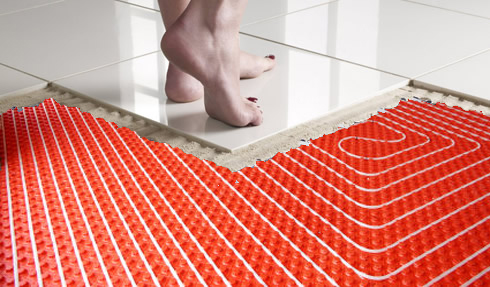 Uneven Heating
Uneven heating is a common issue when it comes to underfloor heating kits. Homeowners along the years of their underfloor heating might notice an uneven distribution of heat from the system. In case you experience this, you can resort to doing some alteration on your heating tool's flow rates. If the same problem occurs, opt to call your installer.
Your installer would know more about how to provide solutions if your first attempt does not work out. Remember to ask the help of an expert or a professional in case you cannot resolve it by yourself. This way, you are ensuring that there will be no other issues that may arise.
Air Locks
Your pipes might undergo air locks sometimes. There is no need to fear too much about it. What you can do is to re-pressurized and recourse the underheating system pipes to bleed to clear all present airlocks.
In fixing the system, ensure that all pipes are well-sealed to secure safety in your area and to other underheating kit parts.
Mismatched Floor Finish
Mismatched of incompatible floor finish is quite a huge problem especially if you already expect a lot during the installation process. Be it known that it is easier to resolve and there is no need to worry about it too much.
Preventive measures should be done in the first place. You must look into your floors before the floor finish and if the carpet is enough to cover the whole underfloor heating system. Check with your manufacturer the right kit for your place. Request for an ocular if necessary.
Defective Thermostat
The thermostat is one of the most dynamic and essential parts in your underfloor heating kit. If it becomes faulty, the temperature may suffer and may result in too much or not enough heat. In times you find the temperature does not match what is indicated in the thermostat, consider checking the batteries.
If the battery does not have any issue and you are using a wired-powered heat regulator, check the plugs … READ MORE