Having a well-made storage shed helps consumers reduce clutter, and it provide more space in the home. It is a place to store items that are only used on special occasions and for special projects. A good storage shed helps owners clear out the garage or rooms. It creates more room in the house and garage.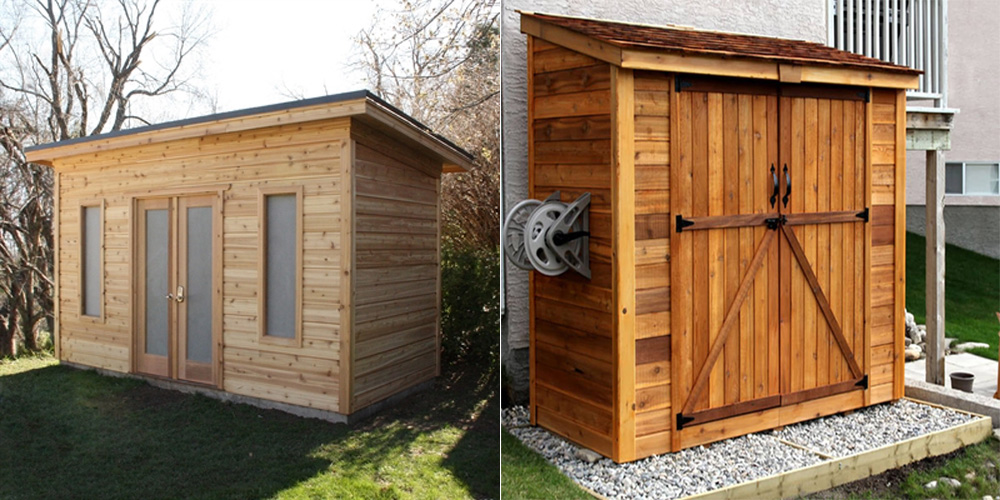 Sheds are ideal places to store yard and gardening equipment. They are large enough to fit lawn mowers, rakes, tools, hedge trimmers, electric saws, and other equipment. Storage sheds are designed to store heavy bulky equipment easily. In a shed, equipment can be organized neatly for easy access when needed. There are many considerations to think about when buying an outdoor shed.
One of the most important benefits of a shed is storage. Consumers can store Christmas decorations and toys. It can protect your children from safety hazards because, it can be locked up. A shed provides room for a hobby in the home or workspace. A shed can help organize the home and garage. It stores items from those messy rooms in the house, attic, or basement. A new shed adds value to the home when selling it. Home owners are always looking for extra storage space.
Inside the shed, shelving, hooks, or peg holes can be added to organize items. A shed protects equipment from rain and cold winter weather. A shed with windows can serve as a greenhouse to grow plants. Some sheds can be outdoor buildings for gardening and hobbies. It can be a fun place to have outdoor parties and gatherings.
What Shed Materials To Consider

There are many styles of sheds for outdoors, made from durable materials. Plastic resin or vinyl sheds have a professional appearance, and with mold injection parts can be made in many designs. These sheds have … READ MORE