When the time for renovating comes, everyone's so excited about the new look their home is about to get. Some of them get disappointed when they realize that their ideas didn't turn out the way they imagined.
Choosing the wrong people to do the job is one of the top reasons for this to happen. If you want to avoid something like this, you need to know how to find the best guys out there. When it comes to painters, there are several things everyone must know before making a choice. Learn more about the home painting profession on the link.
In this article, we're going through some of them. We are going to show you what is crucial to consider before hiring a home painter, and what you need to mind when making this decision. Keep up to learn what you must know, and who the best one for the job is.
1. Search through the internet maps
On the internet, several websites provide perfect information on painting companies and individuals. Some of them are Google, Yelp, Foursquare, etc. All of them have a perfectly tailored map on which businesses can be found.
When you open any of them and add your location in the system, you can see how many of them are located around you. On top of it, you can see exactly where they are. You might have had a neighbor who is doing this job, and you didn't know about it.
Those who are closer to you are always the best choice. They'll come to work well-rested and will pay extra attention to their neighbor. We all take care of our local community, and so are they. On top of this, hiring someone locally is always easier especially during the spring and summer, when the season for renovating starts.
2. See their websites and portfolios
If you want to know which one on the list is the best, you need to go through their profiles first. Most home painters have their websites on which you can find additional information than the one you got off the internet so far.
You can see their portfolio and how they are doing the job. You'll meet the team and see who to expect. The portfolio page should be enough to understand what kind of company you're hiring, and how good these guys are. If you don't like what you see, then it means you should look for someone else.
3. Make sure they are licensed and registered
The license is non-negotiable. During the renovating season, lots of seasonal workers come up. They are not skilled, nor experienced. They want to make some extra cash, but they are not as good as those who are truly professional. Learn more about it on the link: https://smallbusiness.chron.com/starting-painting-business-3063.html.
To learn the difference, you should ask them about a license in the field, business insurance, and a guarantee about their job. If they are not professional, they will surely not be able to provide any of these. Look only for top professionals as you don't know who you are inviting in your home.
4. Go through tons of reviews
One of the best ways to find out who you should hire is the review section on pages made for this. Some of the best ones we already mentioned, Yelp, Trustpilot, Foursquare, Google, Angie's List, they are all a great place to look for reviews and previous clients' opinions.
It's smart to go through them and read what their previous clients think about working with a particular painter or company. See these reviews and see what people say. If you find out that some of those in your area has a terrible reputation, and they left lots of their clients unsatisfied, it means that you're knocking on the wrong door.
Look for someone else. Someone that will have a flawless reputation. Someone who has tons of positive reviews and satisfied clients behind them. It's not an easy job finding a perfect painter, but if you spend some time researching, that isn't an impossible job.
Getting the one with a flawless reputation means finding someone who has lots of reviews and they are positive. Don't fall for those who only had two jobs behind them and they are both scored 5.0. These are probably their cousins who helped with the reviews.
Instead, get the one who has hundreds of satisfied people behind, and almost none of those who weren't happy with their services.
5. Understand the difference between interior and exterior
One thing you need to mind before looking for a professional in this field is what you need them for. The inside walls of your house are called the interior, and the outside parts of the house are called the exterior. They are both different and require a different approach.
You should be looking for specific house painters when this is in question. Some of the prospects are skilled and experienced in the interior part, and some are experts for the exterior. Make sure you know exactly what you're looking for.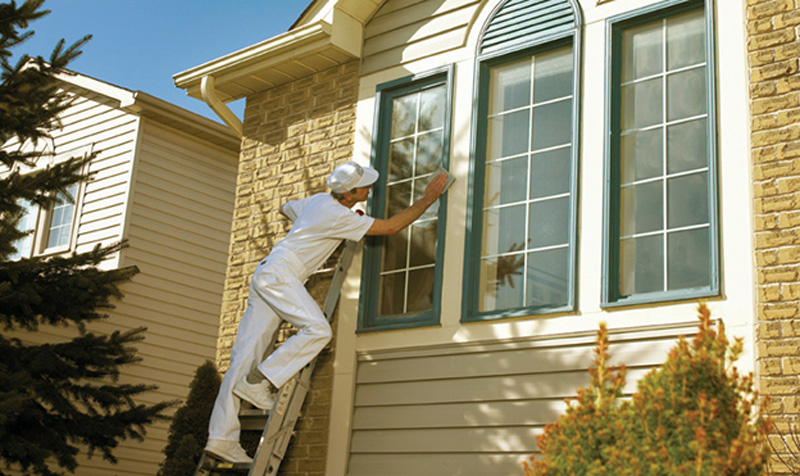 6. Compare prices
When you're looking for this service, it's normal to ask for the price. Having a home with 10-room house means you will need a lot of work done. Every square inch matters. Most of these professionals charge that way, by the square inch. If they offer a price that differs by less than 50 cents, you can save a ton of money on their job.
Of course, what you're looking for here is value. When you're searching and hiring top painters near you in Dallas TX, then you should be looking for someone extraordinary. If they come with a higher price, then this is better than hiring someone with no experience and poor reputation just to get a lower price.
We all want the best for ourselves, so the price can be discussed, but don't opt for an affordable house painter, but won't do a good job.